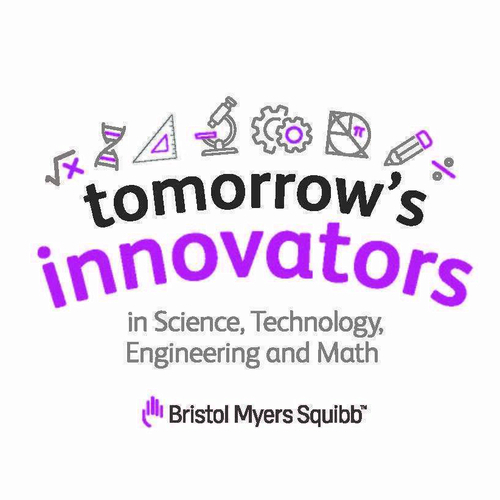 Bristol Myers Squibb
Bristol Myers Squibb is committed to creating a rich pipeline of educated talent across diverse communities, to drive innovation in our industry, and to strengthen our company's ability to remain competitive in a global economy. As part of the Bristol Myers Squibb...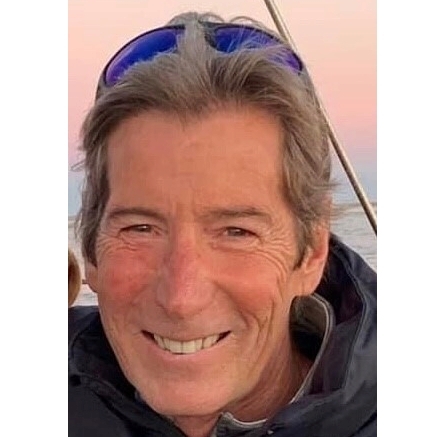 Dan Phillips
Dan is a board member for numerous software technology startups and board advisor for Hack.Diversity. Dan's most recent operational role was as Co-Founder, CEO, and Chairman of CloudHealth Technologies, a cloud management software company acquired by VMware in 2018....
Marion E. Winfrey, EdD
Marion E. Winfrey joined the University of Massachusetts Boston a Visiting Assistant Professor in 1990. During her 29 years in the Manning College of Nursing and Health Sciences (MCNHS), Dr. Winfrey served as an associate professor, nursing department chair,...
Peter and Jackie Berlandi
The 2012 recipient of the Chancellor's Medal for Exemplary Leadership, Peter J. Berlandi '69, has been a solid advocate for the University of Massachusetts and UMass Boston in particular. A former University of Massachusetts trustee, Berlandi is committed to...
Robert and Jean O'Hara Sheridan
Robert K. Sheridan became President and CEO of The Savings Bank Life Insurance Company of Massachusetts ("SBLI") in 1992. He joined SBLI in 1990 as Executive Vice President after serving as President of the Massachusetts Bankers Association and as President of the...
Sam Wilson, and the Sam Wilson Memorial Scholarship
Sam Wilson joined the University of Massachusetts Boston community in an advisory role in 1988, when he was selected as one of 49 IBM employees to participate in the IBM Faculty Loan Program. This program provided participants an opportunity to teach or work in a...
The Arredondo Family Foundation
The mission of the Arredondo Family Foundation is to provide a helping hand to those experiencing a tragedy and to provide education on matters relating to military, veterans, military families, and the issue of suicide. The Arredondo Family Foundation is based on...
The Dr. Jebediah Gaffney Scholarship
The Dr. Jebediah Gaffney Scholarship was established upon his death in 2011, by his mother, Barbara Gaffney. After receiving his Bachelor of Science degree at UMass Boston, Dr. Gaffney went on to receive a doctorate in psychology. He taught at UMass Boston after...
The Edith G. Colantuono and Amelia and Henry De Angelis Scholarship
In 1993, Edith G. De Angelis and her sisters, Florence R. D'Avella and Catherine F. Zarba, established a scholarship fund to honor and memorialize their mother, father, and aunt's selfless humanitarian acts throughout their lives. With the help of Dr. Theresa M....
The Eileen M. Campbell Scholarship
Eileen Campbell was the youngest of 8 children. She was a surprise, late in life baby but cherished by all. Eileen had a charisma about her. She died unexpectedly at the age of 23, just a few weeks away from graduating from UMass Boston with a degree in Psychology...
The Gilman J. Hébert Scholarship
Gilman Hébert was a life-long educator who possessed the gift of bringing people together in extraordinary ways and making them feel that they could contribute. In his role at the Department of Education, he was recognized as a state and national leader in bilingual...
The James P. "Jimmy" Cawley Scholarship
The Jimmy Cawley Scholarship is named in honor of a native son of Dorchester whose life was sadly shortened by cancer. A man of many talents, and deeply loved by family and friends, one of Jimmy's greatest gifts was his ability to bring people together for a good... The Jean Marie Doyle and Pamela Helen Strong Scholarship
The Jean Marie Doyle and Pamela Helen Strong Scholarship was established at UMass Boston in 1990 by alumna Lorraine A. Kelley-Alessi '84 '98 MA. When asked why she established this scholarship, Lorraine wrote: "Jean Doyle, my elder sister, was a Dorchester native....
The John T. Pelton Scholarship
The John T. Pelton Scholarship was established in 2017 in remembrance of John Pelton, who passed away in April 2014 after a courageous battle with brain cancer. John was a native of Quincy, MA and worked at UMass Boston in the Parking and Transportation department as...
The Laurie Melchionda Endowed Scholarship
The Laurie Melchionda Endowed Scholarship, established by her family and members of the Laurie Melchionda Foundation, will be a perpetual tribute to Laurie's devotion to her community and the children for whom she cared at Boston Children's Hospital, in the Braintree...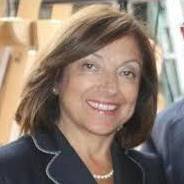 The Lucia Mayerson-David Endowed Scholarship Fund
The Lucia Mayerson-David Endowment was established by family, friends and colleagues in memory of Lucia after her passing in 2011. A beloved member of the University of Massachusetts Boston community for nearly 40 years and class of 1971 alumna, Lucia dedicated...
The Margaret Creigan Roberts Scholarship
Born in Glasgow Scotland, Margaret Creigan Roberts was trained as a nurse in the United Kingdom in the early 1960s. In the mid 1960's, she pursued an opportunity to take a nursing job in Boston which brought her to the United States. By the end of the decade, she was...
The Rick Srinivasan Memorial Scholarship
Sriram (Rick) Srinivasan was a smart, big-hearted person who never let his health problems come in the way of his zest for life and his professional ambition. He had two kidney transplant operations, the first in 1998 and the second in 2006. Despite his health...
The Rosalind A. Matthews Scholarship
The Rosalind A. Matthews Scholarship Endowment Fund (Fund) was established in 1988 to honor the late Rosalind A. Matthews, a former Trustee of the University of Massachusetts (UMass). The Fund provides an annual $1,000 scholarship award for up to four years with the...
The Rosendahl Family, and the Pearl Rosendahl Scholarship
Pearl Laura Rosendahl was born on 9/16/24 in Lewiston Maine. Pearl's early life was one of a loving family but one of financial hardship. She was raised and educated through high school in Auburn, Maine. Pearl decided early on that she had a strong desire to become a...
The Talita Guerrero you CAN Scholarship Fund
Talita Guerrero '15 is the co-founder of Right Key Mortgage, LLC, a company that finances residential and commercial loans throughout the country. She has been in the mortgage business for over a decade and has consistently been recognized for her high level of...
Trustee Richard Campbell, J.D.
Richard Campbell '70 is one of the most successful trial lawyers in Massachusetts and a longtime supporter of UMass Boston, which he attended as a member of the university's first entering class in 1965. After graduating from UMass Boston with a degree in political...