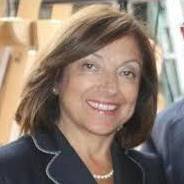 The Lucia Mayerson-David Endowed Scholarship Fund
The Lucia Mayerson-David Endowment was established by family, friends and colleagues in memory of Lucia after her passing in 2011. A beloved member of the University of Massachusetts Boston community for nearly 40 years and class of 1971 alumna, Lucia dedicated herself to cultivating the academic potential and educational opportunities for young Latino students in the city of Boston. In addition to being a founding member of the Institute for Learning and Teaching, Lucia founded the Talented and Gifted Latino Program (TAG), Project Alerta, and Hispanic Writers Week empowering thousands of Latino youth to reach their full potential. In addition to these passionate pursuits and her political work with statewide Latino advocacy groups, Lucia was a loving and devoted wife to her husband, Lloyd David, and raised two incredible daughters, Paulita and Sari.
Impact
To support students for whom English is not their native language and have participated in programs developed or created by Lucia for students in Boston Public Schools and are enrolling at the University of Massachusetts Boston. If for any reason there are no students who meet these criteria, then it will be awarded to another English Language Learner.
To make a tax-deductible gift to the Lucia Mayerson-David Endowed Scholarship, visit: umb.edu/lucia